Registration has to be done directly on the website of the Institute.
Feel free to send a message to the organizers if you encounter any trouble with the registration process: ap60[ατ]sciencesconf.org
These forms are available in French and in English (last line of the left menu).
The registration is a 3-step process.
Step 1: Create your account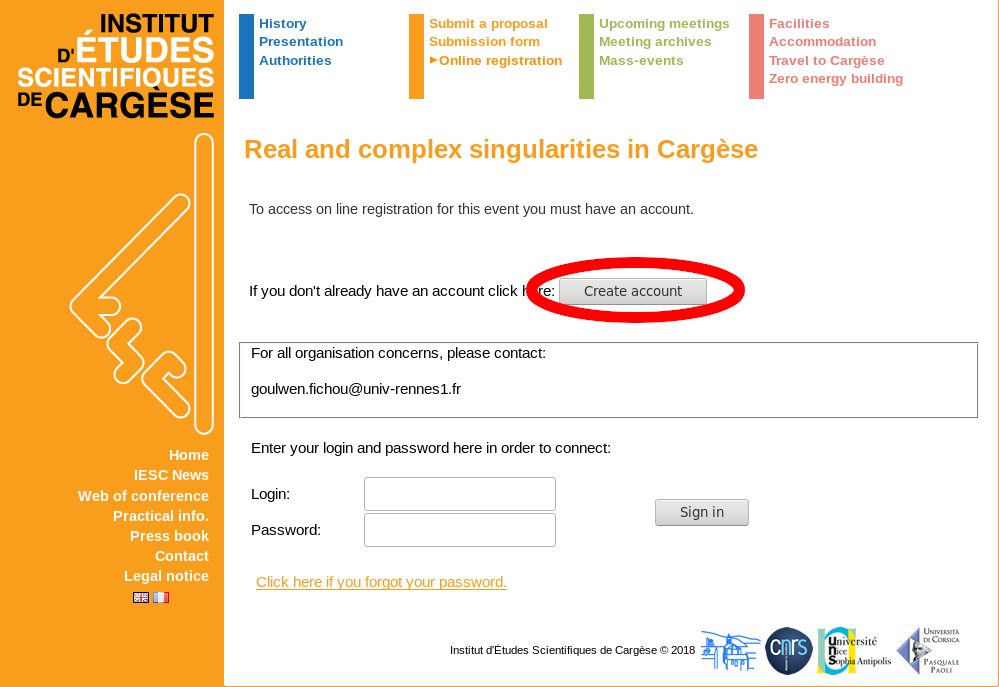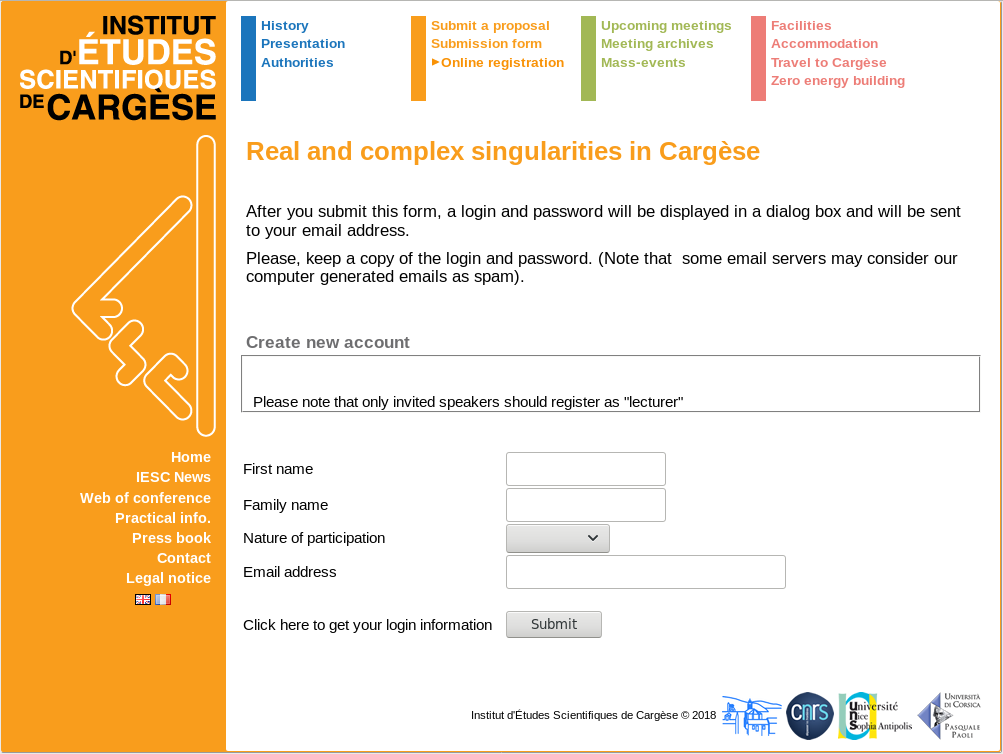 Step 2: Use the password received by e-mail to proceed with the preregistration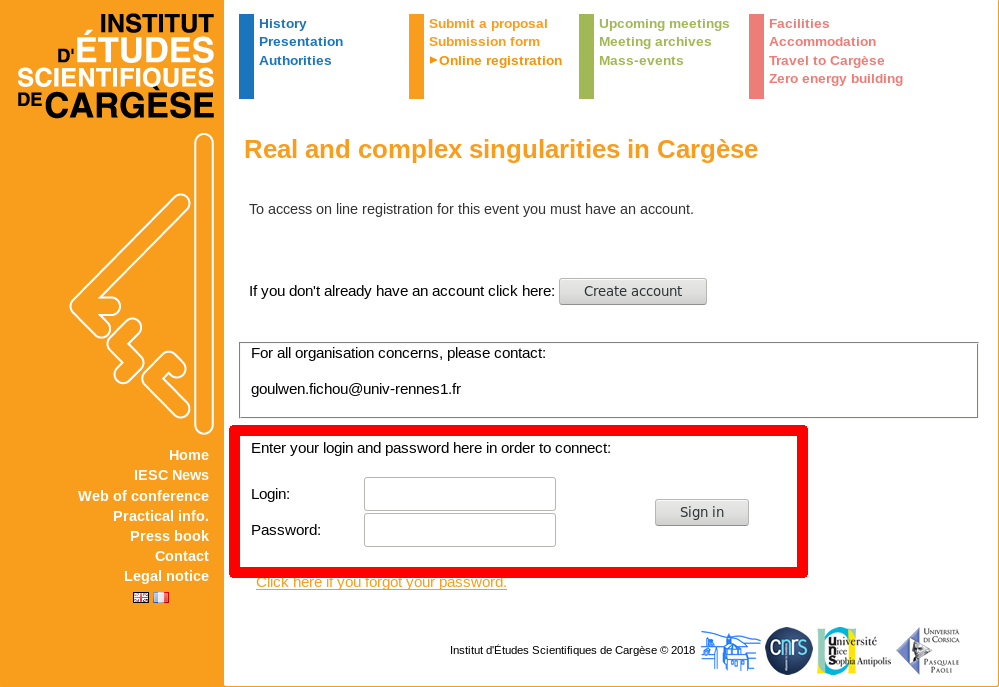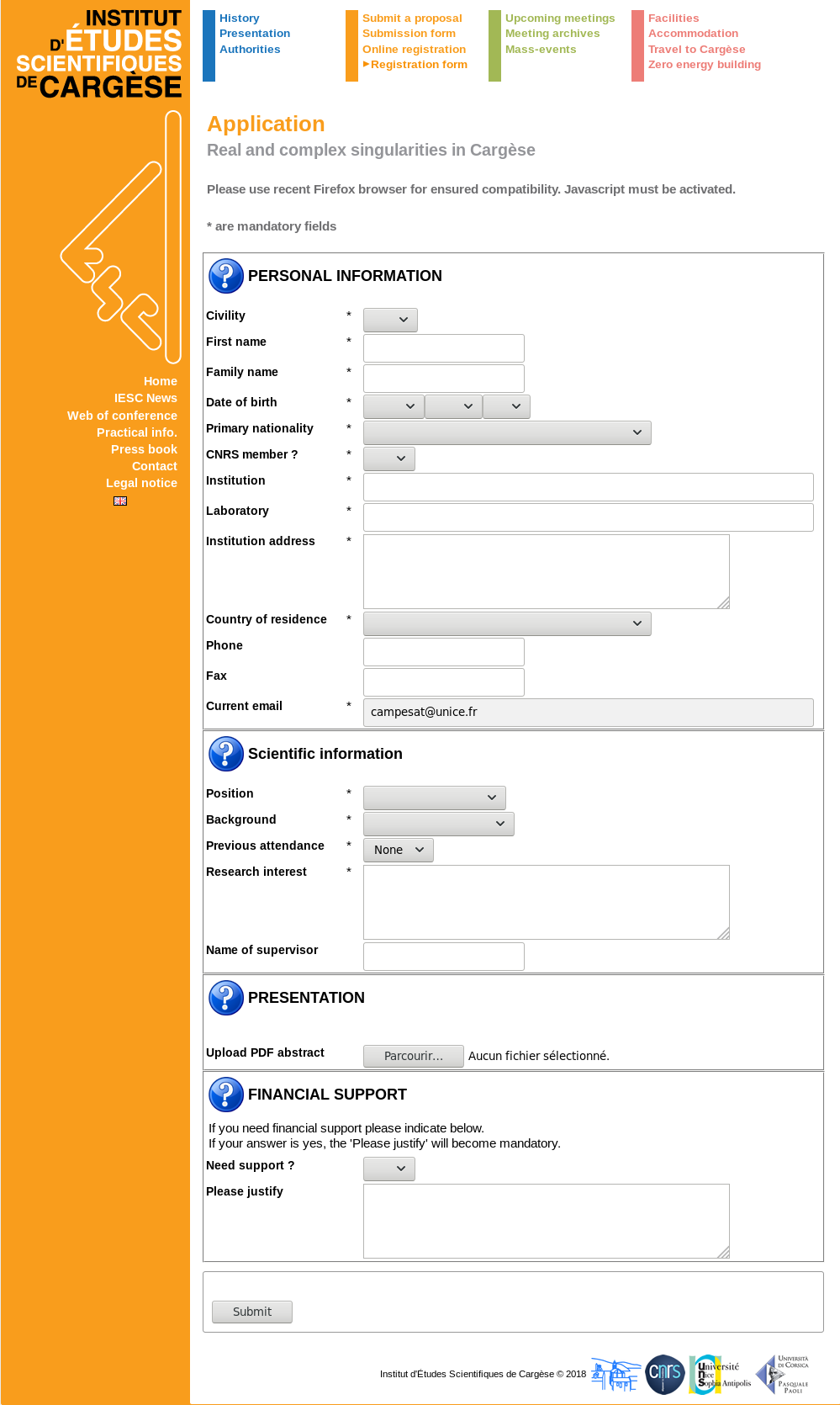 Step 3: Upon acceptation by the organization committee, you will receive an e-mail informing you that you can connect to your account at the Institute in order to finalize your registration.